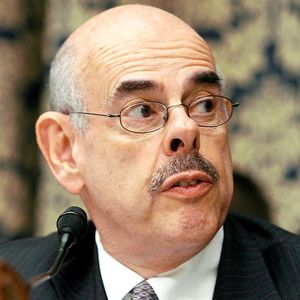 Where have you gone Rep. Henry Waxman, a lonely nation turns its eyes to you (and is forced to stare up your nostrils for 12 hours)?

Yessir, this is the face of Torquemada, the leader of the latest Inquisition. The Holy Troika (Bud, Fehr, Mitchell) all take the stand today on the Hill, taking turns picking at the saggy flesh of MLB's leadership. Should be fun.

Stay tuned. This should be equal parts tedious, self-serving, painful and uncomfortable.

ESPN has some decent preview articles, here, here and here. SI.com chips in with a good preview here.

More later, got a hectic day at work.